David Crosby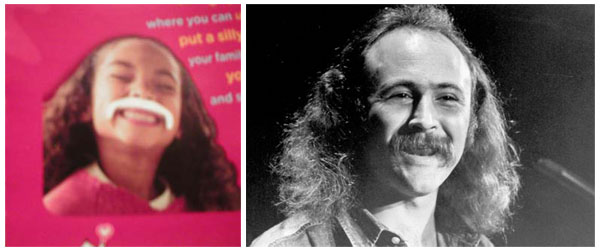 A David Crosby look-alike from the side of a McDonald's bag in 2011.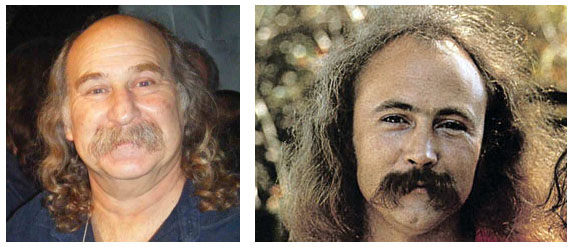 Bruce Baum
Bruce Baum is an American comedian. His live act consists of prop comedy as well as more traditional stand-up material. One of his best-known stand-up routines is his diaper-wearing Babyman character. Baum is recognized for his large mustache and long hair and is often described as a David Crosby look-alike. Why..?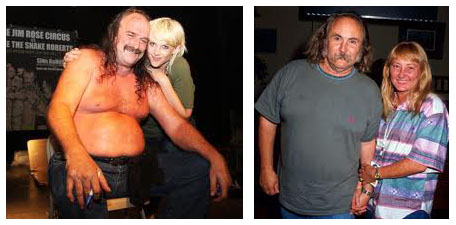 Jake Roberts
Aurelian Jake Smith, Jr. is a second-generation American professional wrestler, the son of former wrestler Aurelian "Grizzly" Smith. He is best known by his ring name of Jake "The Snake" Roberts, and often brought snakes into the ring, including a python named Damien and even a devenomed cobra.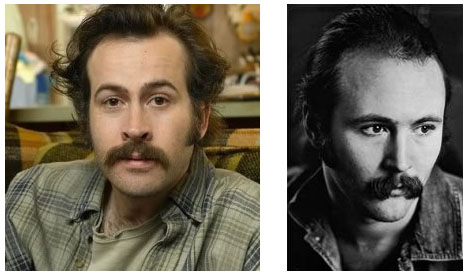 Earl Hickey
"My Name Is Earl" is an American television comedy series created by Greg Garcia that was originally broadcast on the NBC television network from September 20, 2004, to May 14, 2009, in the United States.
Stephen Stills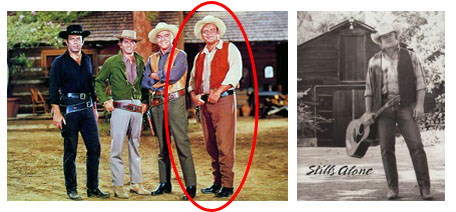 Dan Blocker
Dan Blocker was an American actor best remembered for his role as Eric "Hoss" Cartwright in the NBC western television series Bonanza.


This is a scan from a Dutch dental magazine in 2011 showing a patient in a 'before' and 'after' situation with a denture. Smile, Stephen!
Graham Nash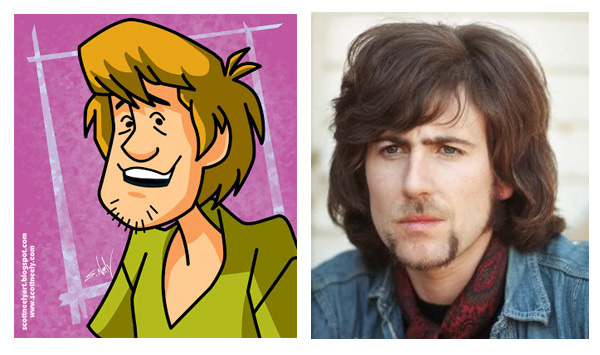 Shaggy
Graham seems to be unique; there is only one look-alike. So far…
Neil Young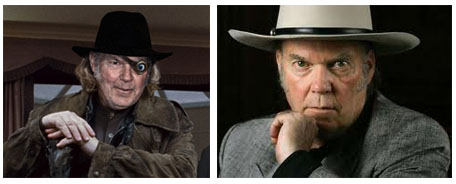 Mad Eye
Alastor "Mad-Eye" Moody (died 27 July, 1997) was a Pure-bloodwizard, and considered to be the most powerful Auror of all time. Neil Young doubles as famed Auror Alastor "Mad-Eye" Moody.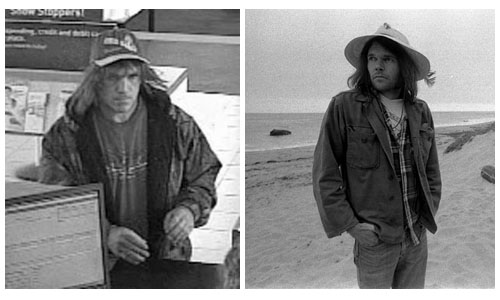 FBI suspect
WHITEHALL, Ohio – In June 2011 authorities were searching for a man who robbed a Whitehall bank. The FBI said the man resembled Neil Young! Witnesses said that once outside, the man ran across the street toward and apartment complex. They said the dye-pack exploded, causing the man to drop most of the money on the ground.
But hey… where was Neil in June 2011…?!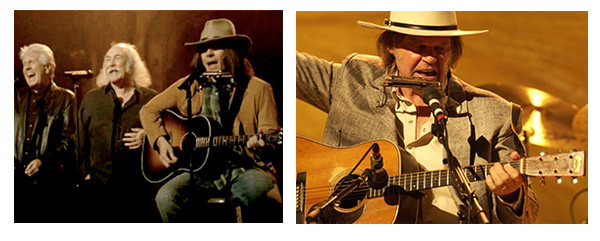 Jimmy Fallon
James Thomas "Jimmy" Fallon, Jr. (born September 19, 1974) is an American actor, comedian, singer, musician and television host. He currently hosts Late Night with Jimmy Fallon, a late-night talk show that airs Monday through Friday on NBC. Prior to that, he was best known as a cast member on Saturday Night Live from 1998–2004, as well as appearing in several films.
In a performance for the ages, David Crosby and Graham Nash joined Jimmy Fallon (dressed as Neil Young) on Wednesday night's episode of the funnyman's 'Late Night' talk show for a rendition of teen pop star Miley Cyrus' 'Party in the U.S.A.'
The performance started with the show's announcer introducing the crowd to Neil Young. Fallon, dressed as Young, sat on a stool with a guitar and delivered a spot-on impersonation of Young as he began singing an earnest rendition of Miley's perky hit single. Shortly thereafter, Crosby and Nash appeared onstage to back up Fallon on such compelling lines as "And a Jay-Z song was on" and "Noddin' my head like yeah." The folk-rock duo stuck around for the remainder of the song, providing vocals on the tune's chorus.
Crosby seemed a little embarrassed to be taking part in the comedy bit, but Nash appeared to be totally into the performance. It's not the first time Fallon has appeared as Young on the show. He's sung a number of pop songs dressed as the folk-rock legend, including a duet with Bruce Springsteen on Willow Smith's 'Whip My Hair.'