GENERAL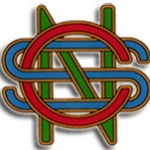 – The CSN logo that Crosby, Stills and Nash have used since the mid-1970s was designed by comedian Phil Hartman.
– Stills is called "Captain Manyhands" by Crosby and Nash for his multi-instrumental talent. He once showed off his multi-instrumental talent by recording a version of Traffic's "Dear Mr. Fantasy" where he sang every part and played every instrument himself.
– Before being signed to Atlantic Records, Crosby Stills and Nash almost signed with the Beatles' Apple label, But were turned down by George Harrison. Harrison told Nash years later "It's damn lucky CSN didn't end up on Apple, because things were so totally chaotic – you would have been swallowed up in the bullshit."
– In the 60s David Crosby owned a VW Bus with a Porsche engine.
– Grace Slick almost shot David Crosby! One night in the late 60's Grace returned home to the Airplane mansion at 2400 Fulton Street when she heard someone in the house. She went and grabbed a gun and pointed it at the door, only to hear a familiar voice call out "Good girl" – it was Crosby.
– It was Ahmet Ertegun (Turkish-American executive of Atlantic Records), who convinced CSN to allow Neil Young to join them on one of their tours, thereby founding Crosby, Stills, Nash and Young. Although Neil Young was working with Crazy Horse, he could use some promotion. As the story goes, Crosby, Nash and Stills went to Neil and he played "Helpless". Before Neil Young could finish playing the song, they asked him to join him.
– Dallas Taylor met Jimi Hendrix when he was with the Clear Light band and jammed with him. Dallas Taylor: "Jimi and I were fighting over the same girl (Denise Betancourt), so we didn't talk much. He was a very quiet and shy person off stage".
– Mitch Mitchell (Jimi's Hendrix's drummer) shared a flat with Graham Nash in London during 1967 and they all spent quite a bit of time together, according to Mitchell's book The Hendrix Experience.
– The "true" story about Stephen Barncard's and Don Gooch's fight:
1) Stephen Barncard: "There was no fight. I was assaulted by Don, no two ways about it. We were both in the Record Plant Truck. I said 'Don, you're an asshole', because he was dominating the console and was ignoring my input, and he turned around and, without warning, crazily started slapping me around, trashing my glasses. The Record Plant crew were required to pull him off of me. I was
knocked to the floor, and then retreated to a safety zone outside for a while. I did not fight back. I later told David and Graham about it. I was blamed anyway. "Lee Shore" was being recorded onto tape, but nobody was at the recording helm for a few minutes. Some people, notably Stanley Johnson (who was not in the truck, but mixing monitors) cast doubt on the account, calling it a 'fight' in Crosby's book. His account is not true. Our (Don and I) 3-year engineering "partnership" was unraveling at the time; and I might have been guilty of avoiding him while on the road. Ours was an uneven partnership, I would support his work in the studio while he was mixing, he would go play computer games while I was mixing, and so forth. We had completely different approaches to recording. I would characterize my role as being more involved with the music. After this incident, I was blamed for it, and with the exception of the live record which I almost wholly produced (despite the credits listed), was excluded from working with them for years because of this incident. Don and I, with Nash mediating, established an uneasy truce so we could finish the live record. Later, Don worked on with them, with Stanley taking my place. Don and I still talk, and I consider him to be an OK guy, we just can't work together."
2) Don Gooch: "No we were not inebriated. In fact, neither of us drinks except for maybe a social drink now and then. As a side note, I didn't do drugs either which is somewhat of a rare occurrence but I could not handle it so I did not try. First, lets get one other thing straight. This subject does not need to be rehashed any more. It seems that everyone has a different opinion of what happened and why. There are numerous bits of misinformation. I did not go crazy for no reason. I feel I had a good reason and that ends this subject. I consider Stephen and I to still be friends although it is very difficult to work with someone. It is something like a marriage and we all know a lot of them don't work out. Stephen and I have completely different ways of working, not to judge which is best, they are just different. Lets just get on with our lives and lets unfortunate incidents die a natural death." Don Gooch passed away in 2002.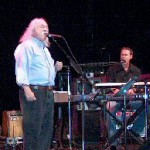 – David Crosby and his son James Raymond finally met when he (Crosby) was in the hospital. David Crosby: "I knew for many years that I had a son out there somewhere… his mother had had him and put him up for adoption. You cannot track an adoptive kid from the parent down, only from the kid up. When he got married he wanted to know who his birthmother was. He went down and made the inquiry. I guess they just gave him the book. When we first met, we hit it off extremely whell. Then, when he and I and Jeff [Pevar] got together there was an undeniable chemistry between me and Jeff and James". James Raymond and Jeff Pevar are the members of CPR: Crosby Pevar Raymond.
– CPR means Crosby Pevar Raymond, but also Cardiopulmonary Resuscitation, a technique involving chest compressions to manually circulate blood with forced ventilation of the lungs. It is a method of saving the life of someone whose heart has stopped beating, and who is no longer breathing. One compresses the chest in a rhythm, with mouth-to-mouth breaths given every fourth chest compression. Given Crosby's medical history (liver transplant, hospitalization for broken foot in motorcycle accident, post-transplant hospitalization), he said it seemed a perfect idea, because the "new band" helped him to "restart his heart."
– Crosby's liver was damaged by substance abuse and a previously undiagnosed case of Hepatitis C, went into rapid deterioration. By 1994 he was hospitalized, facing death. But an organ donor became available and Crosby received a liver transplant at UCLA's Medical Center in a seven-hour operation. Crosby's life was saved!
– David Crosby had some disasters with his business affairs. David Crosby: "I had an accountant. Half of the worst stories in Hollywood start with 'I had an accountant.' I had an accountant who said he paid my taxes and didn't. And the IRS came after me. That accountant wound up in jail, and I wound up down $1.2 million to the government. They wanted to take my house and stuff. It was very hard — it was a long, tough fight, climbing my way up. But I did it. It took a lot of work to pay it back."
– Graham Nash: "I once went down to Neil's ranch and he rowed me out into the middle of the lake — putting my life in his hands once again. He waved at someone invisible and music started to play, in the countryside. I realized Neil had his house wired as the left speaker, and his barn wired as the right speaker. And Elliot Mazer, his engineer, said 'How is it?' And Neil shouted back…'More Barn!'" .
– There are 13 towns in the US named "Crosby", 11 named "Nash" and 8 named "Young". No town is named just "Stills". Stephen Stills is not getting that respect? From a CSNY fan who lives in Merrifield, MN: "About 1 km north of my house is 'N. Young Lake' (North Young Lake), and about 16 miles NW is the City of Crosby, Minnesota. Nashway Drive is about 10 miles east… but until recently I was missing my favorite band member… until I was driving through a rural section of Stearns County (in Central Minnesota) and discovered St. Stephen."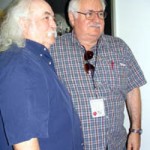 – Carl Gottlieb not only coauthored the book Long Time Gone with David Crosby and Since Ihen: How I Survived Everything and Lived to Tell About It, but also wrote the screenplay for Jaws, directed by Steven Spielberg and he directed the Steve Martin short film The Absent-Minded Waiter, which was nominated for an Academy Award. Gottlieb also wrote the best-selling The Jaws Log.
– In the wake of the book How I Survived Everything and Lived to Tell About It, visitors of 4WaySite had the unique possibility to ask questions to Crosby. Carl Gottlieb: "I asked David most of what you wanted to know, and his answers became part of the entire body of work we considered. As always, the interest and dedication of the global Internet CSNY community supported and nourished us. We are grateful and thank you for your individual and collective responses." 4waysite.com is mentioned in the book's Acknowledgements section as being "extremely useful" to Croz and Carl!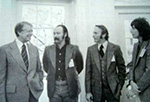 – On June 9, 1977 CSN met President Jimmy Carter in the White House. CSNY had spent so much of their carreers denouncing the policies of the Unites States government, it seemed inconceivable that they would ever enter the White House, let alone the Oval Office.
– Neil Young is the third most underrated guitarist. From Rolling Stone's "The Twenty-Five Most Underrated Guitarists": Statistics show that the average rock fan spends roughly 4.7 hours per year arguing over who's the greatest guitarist of all time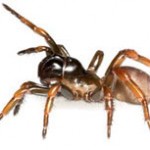 – Neil Young has a spider named after him. US university biologist Jason Bond discovered a new species of trapdoor spider and decided to name it after his favourite musician. Myrmekiaphila neilyoungi was found in Jefferson County, Alabama, in 2007.
– Neil Young is considered to be the third most covered artist of all time, at least as ranked by the article "Purple Words on a Grey Background: Four Decades of Neil Young Covers" by Phil Dellio in Stylus Magazine.
– "Heart of Gold" from 1972′s Harvest is Neil Young's only number one hit single in his long musical career. The song, on the surface, seems to be a plea for the redemption of all-conquering love. With James Taylor and Linda Ronstadt singing backup, the song was a made for radio hit waiting to happen. And amazingly, the song continues to be among the most requested and performed song in concert.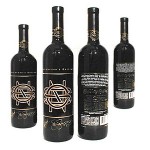 – There used to be a CSN wine. Is was sold by Celebrity Cellars to collectors. The complete issue was limited to 1000 cases.
– It wasn't until 2011 Neil Young stopped drinking and smoking potwhich he did for decades. Neil Young: "The straighter I am, the more alert I am, the less I know myself and the harder it is to recognize myself. I need a little grounding in something, and I am looking for it everywhere."
– During his 1979 summer tour, Stills' band was supported by a 18 or 19 year old Sheila Escovedo. Sheila went on great success as Sheila E., percussionist with Prince and then her solo band. **
– During the Canadian leg of his 2008 tour, Bob Dylan visited Young's former home in River Heights, where Young spent his teenage years. Dylan was interested in seeing the room where some of Young's first songs were composed.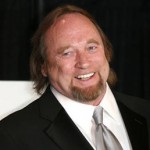 – Stills became the first person to be inducted twice on the same night into the Rock and Roll Hall of Fame for his work with CSN and the Buffalo Springfield.
– In 1997 Justin Stills (yes, Stephen's son) at age 26, was in a serious snowboarding accident in Tahoe. His trauma admission, and part of his recovery, was filmed and shown on The Learning Channel Network's reality show "Trauma: Life in the E.R."
SONGS
– "Rock and Roll Woman" is a song co-written by an uncredited David Crosby and allegedly featuring Crosby on backup vocals. This song is probably the first collaboration between Stills and Crosby.
– Stephen Stills wrote "For What it's Worth" in 10 minutes. Stephen Stills: "I'd been playing with the bass riff and was trying to connect something with the boys in the jungle, over in Nam, with the kids at home who were trying to get them home. I was living in Topanga and I came into town to go clubbing, and I came over Laurel Canyon, and right in Crescent Heights they were having a funeral for this bar called Pandora's Box. The place held 200 people, but there were at least 2000 people spilling out into the streets. The mayor of Los Angeles goes apeshit and says, 'Get those hippies off the street,' and they had just developed this tactic for riot control with the LA police. It freaked me completely out, and we turned the car around and I went home. Suddenly, the whole thing sparked in my head, the worlds came together, and the minute I got my hands on the guitar, I wrote the song. The whole thing was finished in 10 minutes."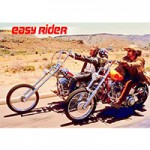 -The song "Find the Cost of Freedom" was originally written by Stills for the classic counter-culture film Easy Rider. In 1994 CSN appear on the Tonight Show With Jay Leno. Also appearing is Dennis Hopper who told he didn't use their songs for the movie Easy Rider because they used to drive around in limousines. **
– "Cinnamon Girl", "Down by the River", and "Cowgirl in the Sand", were written in one day when Young had a 103 °F (39.5 °C) fever.
– Neil Young did play on Graham Nash's "Song For Beginners" and "Wild Tales", and used the name of Joe Yankee.
– Stills and Michael Stergis composed "You've Got A Nice Way", which was recorded by Ringo Starr.
– In late July 1967, David Crosby took part in a jam with Hendrix, Mitch Mitchell, Jack Bruce, Eric Clapton, Mike Bloomfield and Buzzy Linhardt at the Café Au Go Go in New York.
– On the album Harvest Moon, Neil Young paid homage to the Hendrix legacy in the song "From Hank to Hendrix". The lyrics of the song cite the influence of the musical guitar giants Hank Marvin from the Shadows (not Hank Williams, as often cited) and Jimi Hendrix.
– Stills' "First Things First" is being registrered with additional credits to Joseph Shermetzler and Dallas Taylor. When the song was finally issued in 1975, Taylor's credit had been replaced by that of a certain "J Smith", which may have been a pseusonym by the drummer. Dallas Taylor in 2012 to 4WaySite: "Actually the song was written by Stills and I."
– In 1994 Stephen Stills' son Christopher plays piano on Nash's "These Empty Days." The song was recorded at Groove Masters, Santa Monica, CA.
– Nash's "House Of Broken Dreams" was inspired by Pink Floyd's David Gilmour who, when phoned at home, answered, "Hello…. house of broken dreams." *
– Nash wrote the song "Black Notes" whilst sitting at the piano at Carnegie Hall on September 30, 1971, waiting for Stills to come out of the wings. That very same version was later used on the Crosby & Nash album in 1972. **
– Despite popular belief, there is no splice in Stills' "4+20″. Stephen Barncard: "Take it from someone who has touched and mixed the 8 track master tape; it is NOT an edit. They happen one after the other on the tape. Maybe there's a mouth noise but there is no splice."
ALBUMS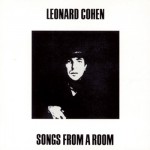 – Leonard Cohen's second album Songs From a Room began under the production of David Crosby in Hollywood in May 1968. Things with Crosby didn't work out, and the recording moved to Nashville with Bob Johnston producing. But the expanded edition will feature two tracks from Crosby sessions: "Like a Bird," an early version of the Cohen classic "Bird on the Wire," and "Nothing to One," an early version of "You Know Who I Am."
– 1984 was the first year without a Neil Young album since the start of Young's musical career with Buffalo Springfield in 1966. Young's lack of productivity was largely due to the ongoing legal battle with Geffen, although he was also frustrated that the label had rejected his 1982 country album Old Ways.
– Everybody's Rockin', featuring a selection of rockabilly songs (both covers and original material), is Neil Young's shortest album. It runs for just 25 minutes.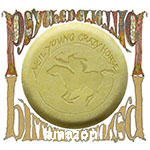 – At 87 minutes, Psychedelic Pill is Neil's longest album and only studio album to span two discs.
– Graham Nash sings on a couple of choruses on Jimi Hendrix's second album Axis; Bold as Love and stomped his feet for extra rhythm on "If 6 was 9″. Mitch Mitchell (Jimi's Hendrix's drummer) in turn played on a couple of Hollies songs during this period.
– Nash and Hendrix were also in the studio together for the "McGough and McGear" album, produced by Paul McCartney. The standout track "Ex Art Student" features Graham's harmony vocals and Jimi's guitar.
– Stephen Sills and Hendrix were friends and began jamming in clubs with other musicians like Buddy Miles and Johnny Winter. Stephen Stills: "I followed Jimi Hendrix all around the country for a year learning how to play lead guitar. We were great friends, too, and he taught me some great tricks. We were going to do an album together. That song "Old Times, Good Times" was the first try at that. After my solo album was turned in, we were going to go back to England and do an album. But… he died."
– CSNY's decision to record and tour again in 1999 and 2000, had its seeds in a visit Young made to a studio where CSN were recording, because he said he felt like seeing his friends. Impressed that the trio were funding their album themselves because they were between record deals, he signed on. Meanwhile, he and Stills had been working on putting together a Buffalo Springfield retrospective and it seemed as if the time to work together again was right. Graham Nash: "Neil came down to the studio in LA to play on one of Stephen's songs. He heard me playing a track of "Heartland" and wanted to play on it. Then he played on the Stephen Stills song called "Acadienne" then 14 songs later the album was done."
– The story about that giraffe on Stephen Stills' first album… According to Henry Diltz, the photographer who took the photo, only Stephen knows and he's not talking. Diltz thinks it was a kind of secret message to someone. He said that he started snapping photos of Stephen playing and that suddenly Stills jumped up and ran into his cabin and brought out the giraffe and said that Diltz could start snapping again. After a few shots, Diltz suggested that they lose the giraffe and Stills said basically "no way." Bill Haverson: "The giraffe was a gift from a woman. I'm not sure which one."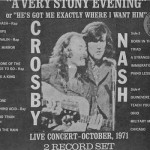 – The Another Stoney Evening CD is not the same as the A Very Stoney Evening bootleg. Stephen Barncard: "No. Same tour, different evening. The boot was recorded the second night in Berkeley 10/15/71, ASErecorded 10/10/71."
– The boy on the cover of Looking Forward is Henry Stills – Stephen Stills' son, at age three.
– The cover of the '77 CSN album does not feature David Crosby's boat The Mayan. David Crosby: "It was the boat of a friend, the Mayan is even prettier".
– The date on Stills' release Just Roll Tape is probably not correct. All of the stories and press releases for "Just Roll Tape" tell the story about how on April 26th 1968 Stills asked the studio director for an extra hour to record these songs. But if you look in your Buffalo Springfield box set book you will see that the Buffalo Springfield played in Arizona on April 26th and 27th and was in Tennessee on the 24th. Maybe the date is wrong or something, but there is no way he was in New York during that BS tour….
CONCERTS
– In 1965 the Hollies toured 14 days with the Rolling Stones.
– On the way to San Diego in 1965, the Stones' car broke down, making then over 30 minutes late for the gig. The Byrds (opening for the Rolling Stones) extended their set to cover for the missing main act. By the time the Stones finally arrived at the concert, the Byrds had exhausted their own repertoire and were "filling in" by playing Stones songs.
– Four-and-a-half months after the Woodstock Festival, on January 7, 1970 Max B. Yasgur was sued by his neighbors for property damage caused by "flower children" who attended the gathering. The damage to Yasgur's own property was much more extensive, and over a year later he received a $50,000 settlement to pay for the near-destruction of his dairy farm.
– On October 4, 1973, Manassas had a special opening act: Crosby, Nash & Young! **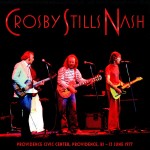 – It was not until 2 June 1977, CSN embarked on their first tour as a trio ever.
– In the late 1970s, Bonnie Bramlett toured with Stephen Stills, during which she gained some press notoriety for an incident with Elvis Costello at a Holiday Inn hotel bar in Columbus, Ohio. Costello referred to James Brown as a "jive-ass nigger," then upped the ante by pronouncing Ray Charles a "blind, ignorant nigger". Bramlett responded by giving Costello a hard blunt punch in the face.
– In January 1987 CSN embark on their first ever acoustic tour. This is the type they might have undertaken in 1969 if Young had not been recruited. *
– During the Earth & Sky tour, Nash's stage set up included a live goldfish named Joey in a glass-bowl on stage. The fish survived the tour. **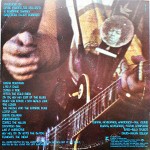 – During 1978′s Rust Never Sleeps tour, Neil wore a Jimi Hendrix button prominently on his peace sign guitar strap as a homage to the guitar genius' influence on rock.
– In 1982 the David Crosby Band played in New York, where their lives were put in real danger. Carl Schwindeman (Crosby's guitar player): "We were literally 'held up' for a $ 1,000 of our pay when the club owner and his thugs stood with Crosby and his band in the club office and almost everyone present had their hands inside jackets resting on handguns for a very tense moment in which David Crosby stood up to them, demanding our full pay, but then backed down when he saw that our lives were in real danger. We were glad to get out unharmed if unpaid."
– After The David Crosby Band played at The Savoy Club, New York in 1983, Crosby's guitars were stolen. **
– The first instance of a simultaneous live musical performance carried via digital telephone lines, was when Graham and Joel Bernstein were linked via ISDN. Joel Bernstein played live at the Moscone Centre in San Francisco and Graham played piano in the telephone company offices in Lihue, Kauai, and Joel the guitar. **
– During his 1979 tour, Stephen Stills ran up and down the aisles playing his wireless guitar. **
– At the Malibu Beach, Stills played at a party with Bruce Springsteen, Bruce Willis and John McEnroe & Band. The unusual combo joined forces on a cover of C.C. Rider. **
– CSNY's Tour Of America had been planned for the summer, but was brought forward after the attacks on the USA of 11 September. **
– This is what Crosby and Nash said at the beginning of "Right Between The Eyes" on 4 Way Street. Crosby screws up at the beginning, and the conversation between he and Nash goes something like this:
Crosby: "Sorry…I never would have believed that you could tune and start on the same note, but you could do it.
Nash: "I didn't believe it either…"
Crosby: "He's quicker than most normal human beings, and sometimes I forget. He is very quick. You don't want to play Mumbly-peg with him, he'll steal your leg!"
Graham Nash then goes on to explain the origins of the song "Right Between the Eyes".
– Why are the ticket prices so 'high'? CSNY doesn't set the tour prices. The tour is purchased by a national promoter who determines venues, pricing, etc. Putting on a show like that is a very, very expensive event. Think of it as a bargain though. It's the same price as Buffet or Matthews but for 4 times the music, 4 times the rarity, and 4 times the talent. David Crosby (2012): "Unless you have a really huge hit you don't make money off of records, we make money off of live performance almost entirely."
* source: the book Crosby, Stills, Nash & Young The Visual Documentary, Johnny Rogan.
** source: the book Crosby Stills Nash and sometimes Young, Herman Verbeke, Francesco Lucarelli, Lucien van Diggelen and Stefano Frollano.